Muswell Hill Supermoons
About
Muswell Hill Supermoons, are the inaugural Volfsball team formed in August 2014 by league commissioner Marek Larwood. Their colours are dark blue and white. They strive to bring a new wave of mediocrity to the world of sport. They played the Camden Kongs in the first ever game of Volfsball on 6th June 2015.
In 2015, they won the first ever All Comer's League, and retained their title in 2016.
They were runners up in the first Volfsball Cup to the Harringay Choppers in 2015, and lost the 2016 final on penalties in the dark to the Camden Kongs on a legendary day of Volfsball.
2017 saw them overcome old rivals the Camden Kongs to win lift the Champions shield. In July the unfancied combo of Larwood, Bannard and Somerville, shocked favourites (Stonehewers) in their first group game, won the round robin of five teams and went on to beat Balham Choke Hazard in the final to become the World Champions.
In 2018 they retained the World Championship and won back the All Comers League for the third time.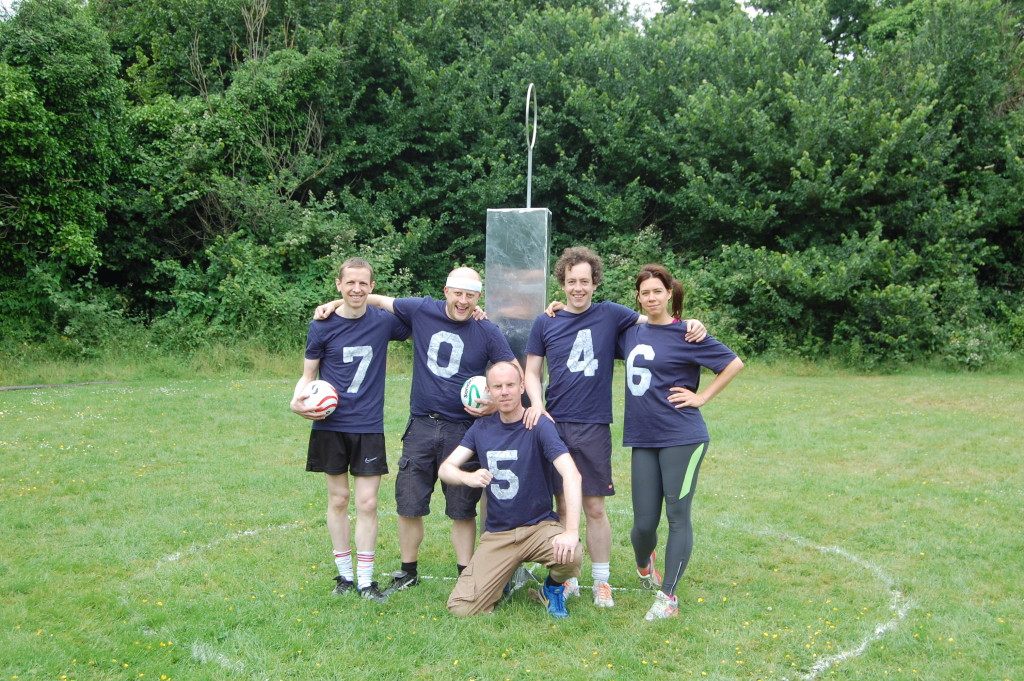 Honours
World Championships –  Winners  – 2017, 2018
All Comers League – Champions – 2015, 2016, 2018
Runners Up – 2017
Champions Shield – Winners – 2017
Larwood Invitational Cup – Winners – 2017
Runners Up – 2015, 2016, 2018
Pitshanger Party in the Park Trophy – Winners 2018
The Supermoons name was chosen as all the players like cheese and watching people when it gets dark.
Here is their logo.
Uniforms
News Stories
Tim Peake Moonwalk to celebrate Supermoons title
Supermoons claim All Comers League Title
Supermoons Unveil New Uniforms
Facebook Page: Supermoons                  Twitter: @thesupermoons       Email: thesupermoons@gmail.com
PLAYERS
The Supermoons have made it their goal to only recruit players who are past their physical prime. All their players are in their late 30's or early 40's. For all the players in the team this is the last chance in their lives to achieve any sporting success.






	
Number
Name
Height
Age
Games





	
0
Marek Larwood
5'10
39
18



	
5
David McNeill
6'3
35
12



	
1 
Simon Feilder
5'9'
?
10



	
4
Matt Steer
5'10'
34
4



	
1
Josh Howie
5'11
39
4



	
6
Lou Sanders
5'8'
?
4



	
7
Matt Somerville
5'10"
?
4



	
7
Dan Louw
5'10
?
4



	
7 
Lee Bannard
5'10
38
2



	
6
Jamie Glassman
5'10"
?
2



	
1
Chris Sussman
5'9"
?
2



	
6
Andy Wooding
5'11"
?
2



	
?
Matt Stronge
6'5"
?
1



	
?
Richard Morris
6'4"
?
1