BBC Ideas film about Volfsball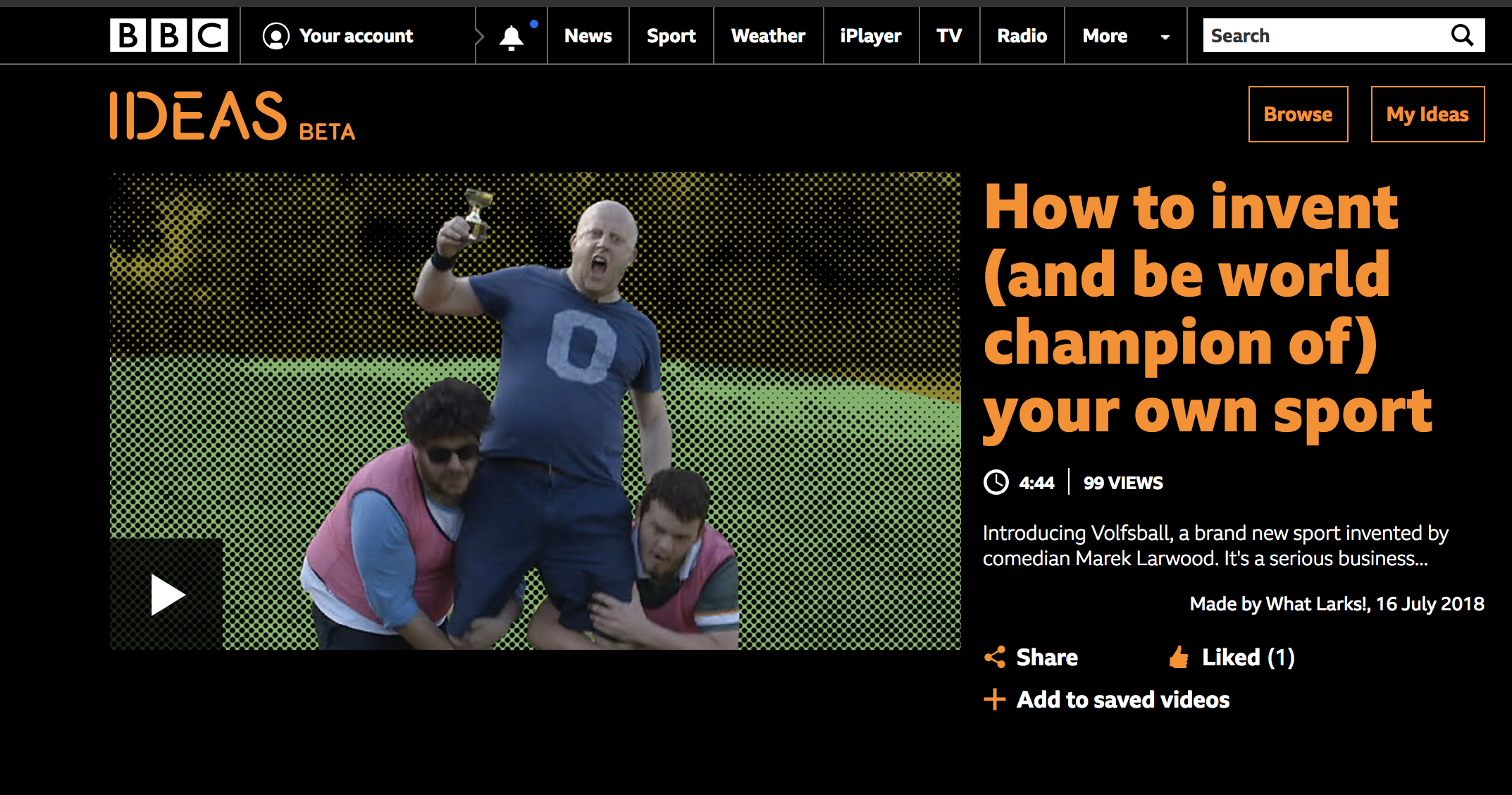 Finally the greatest sport of the 21st Century is starting to get some recognition. BBC Ideas made a short film about Volfsball with Commissioner and inventor Marek Larwood. You can watch the film by clicking on this link.
Commissioner Larwood said 'I am glad Volfsball is getting some attention, hopefully this will mean that I might get some of the money I have pissed up the wall on this back. Also I need to lose some weight and buy some T-shirts that fit properly before I make another film.'
Remember Volfsball is taking place this Sunday in the Highgate field. If five teams turn up it will be the World Championships otherwise the Shoot Out Shield and League Matches.