Volfsball at Active London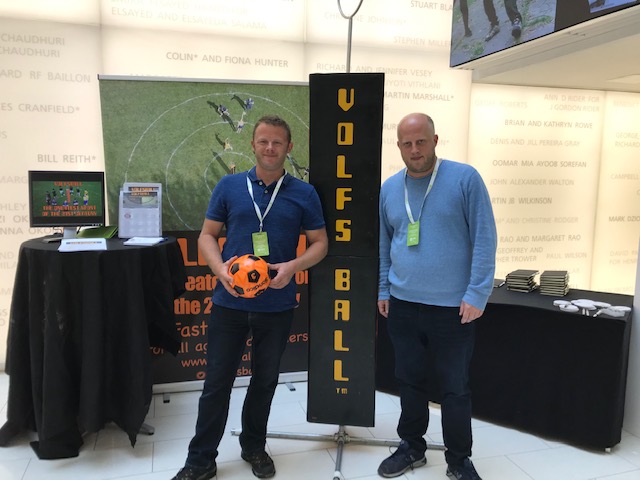 Volfsball was invited to display their stand at London Sport's Active London event where industry professionals gathered to talk about sport in the community.
There was lots of talk on moving on from air drop funding to scaffolding focusing on a bottom up philosophy. Lots of people used lots of industry buzz words and I think you might have got points for every time you said 'innovate' or 'inclusive'. Commissioner Marek Larwood and Correy Larwood stood in the foyer with the second version of the prototype stand and talked to people until their throats were sore.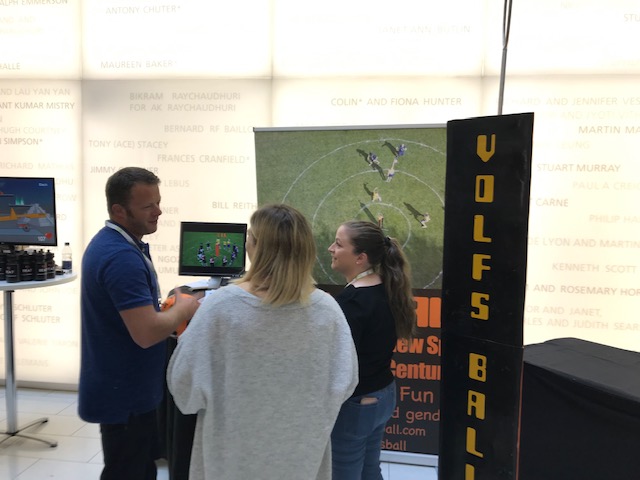 There were some great organisations present such as Women in Sport and London Youth and hopefully Volfsball will have made some contacts to widen awareness of the sport and get it into schools and universities. A few people realised that Volfsball is the greatest sport of all time and perfect for small spaces and small groups and is most definitely 'innovative' and 'inclusive'. Those who didn't come to talk to us may have been intimidated by our good looks and overpowering physiques (although the bloke on the next stand indirectly called Marek fat).
Meanwhile Brunel University and their Impact through Design Scheme are developing the next prototype of the Volfsball Stand which will hopefully be more portable and allow for adult Volfsball, junior Volfsball and Foot Volfsball. Also Marek is also thinking of starting some public speaking courses for people in the sports industry.