Volfsball a hit at Elevate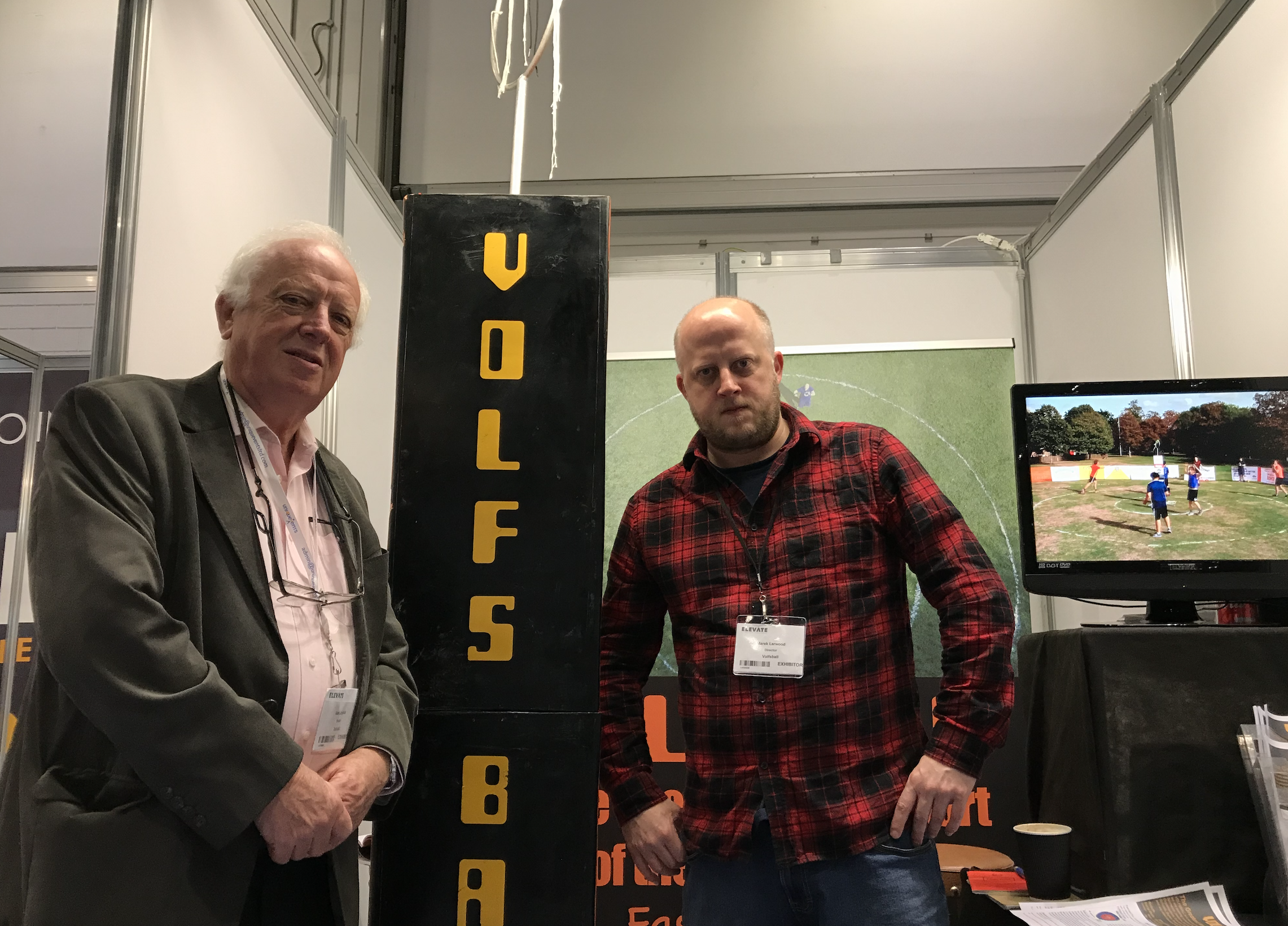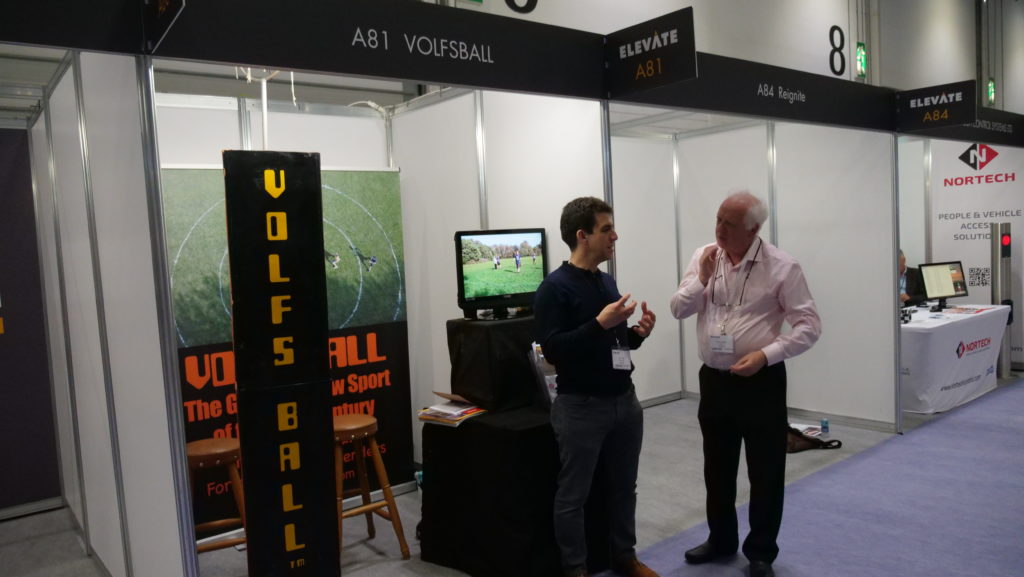 Volfsball had a stand at Elevate the Physical Activity Trade Show at the Excel Centre earlier in May. The appearance was an unbridled success with great interest from many parties.
Onlookers were enraptured by the Volfsball trailer video showing some of the greatest athleticism known to man, and held spellbound by the majesty of the Volfsball stand.
Commissioner Marek Larwood, Chief manufacturer and designer Alan Larwood and West London Volfsball head Alex Stanier were there to tell everyone about the sport. How it was inclusive of all ages and ability as well as being perfect for fitness, and the ideal sport for those who had become alienated by other sports. It was the hit of the conference and every single person thought it was the best thing at the show, some of them even said it out loud.
Hopefully contacts made at the show will provide a platform for the next stage in manufacture of the stand. In addition Volfsball plans to roll out corporate, school and charity events so people can play this wonderful sport. Details of that will appear on the website shortly. If you would like Volfsball to appear at your event please contact volfsball@gmail.com so we can arrange a suitable package.
Go Volfsball