End of North London Volfsball League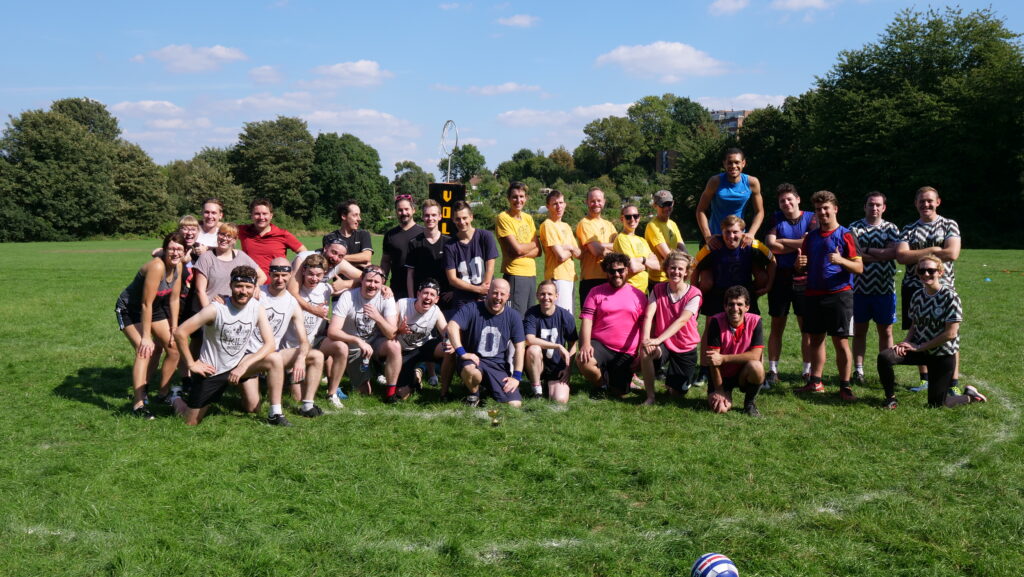 After five glorious years the infamous North London League, home of Volfsball, will close. Unfortunately the ravages of Coronavirus halted the 2020 season in its tracks and meant that the commissioner and Volfsball founder is relocating to less expensive areas outside London.
I would like to thank all the people who have taken part and supported Volfsball over the past five years it has provided some brilliant memories. Highlights included the Larwood Cup final penalty shoot out in the dark between the Moons and Kongs, Choke Hazard finally breaking their beaten finalist curse and winning the World Championships, the infamous controversial last second Volfsball as the Kilbonez trumped the hotly favoured Panthers, and then who could forget the second ever doppelvolfsball.
The end of the 2019 season was hit by endless bad weather, repeated cancellations meaning that the Supermoons won the All Comers League for the fourth time in five years, the Tooting Tramsmashers finishing a close second. The MVP of the 2019 is belatedly awarded to Gregory Stanier.
The last few T-shirts, mugs and badge sets will be up for sale via @volfsball on twitter, please direct message me if you would like to buy them. They'll be worth millions in a few years.
Volfsball came so close to turning into a global sport watched by millions, and there was genuine interest from TV companies about possible programmes. Unfortunately it turns out you need millions of pounds to launch a new sport. Hopefully Volfsball will return for even more glorious summers, in the meantime thank you for all the fun and unparalleled acts of athleticism. The thing I will miss the most about it all is spending time with friends both old and new. Take care, Marek.
Go Volfsball!