Christmas Eve Trials Restore Faith to Millions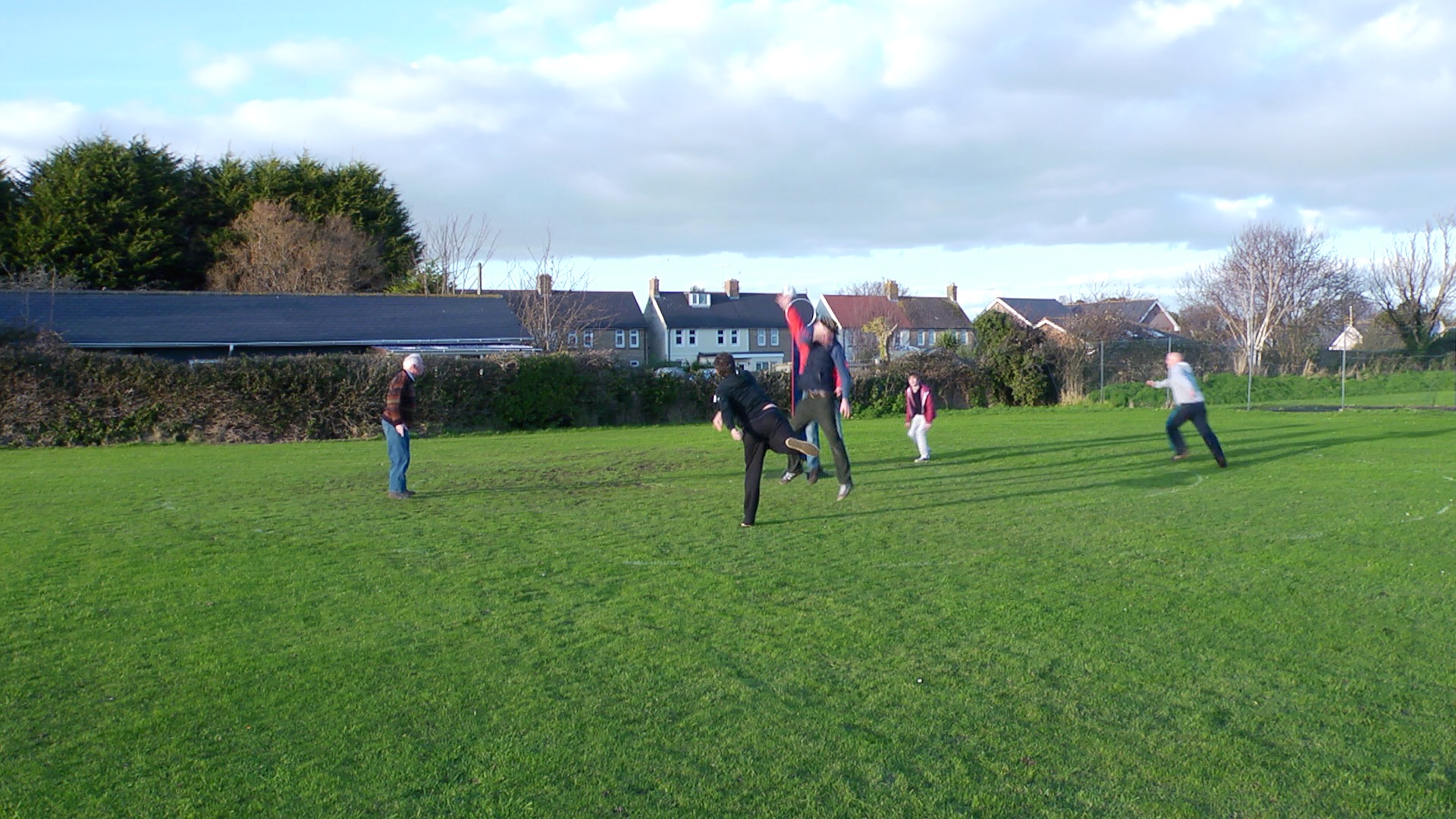 Just when people were starting to not believe in Volfsball, Marek called upon the wise men and kings and they joined him for the first three aside full Volfsball game.
(Photo – Kieran Larwood taking a shot)
The trial games took place at Bembridge Recreational Grounds on the afternoon of Christmas Eve. The participants were sceptical when seeing the hoop and obelisk being positioned, but as the combatants approached the field the scepticism was replaced with swathes of erotic excitement and the game was soon in full flow.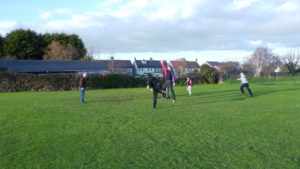 There were some difficulties as it became apparent that part of the playing area was a swamp of mud, but unperturbed the brave warriors played on. Marek, alongside his brother Kieran and Dad (Alan) played nephew Ethan Wilson, and father son combo Howard and Paul. Despite the Allen team being heavily favoured due to fitness levels, the power and sheer skill of the Larwood's won through.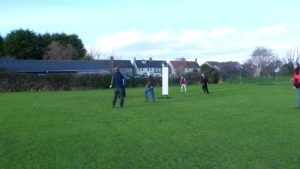 (Photo- Paul Allen scoring a five point Volfsball)
In the light of the game some rule changes will be applied for future games. The official hoop is to be reduced in diameter size from 15 inches to 13 inches which is approximately twice the size of the Volfsball (size two football)
When players receive the ball they will only be allowed to take two steps with the ball, to promote more passing,
Lastly kicking the ball and hitting the Volfsball post will score three points rather than two.
(Photo – Marek before he realised that the £30 he spent on a bespoke Volfsball hoop was probably redundant).