Where to Play
Currently Volfsball is played a couple of Sundays every month in a field in North London near Highgate station (Northern Line). The season lasts from April until October. Everyone is welcome as long as they follow our no dickhead policy. All we ask is that each player contributes a pound towards costs and each team brings a bag of flour to mark the pitch.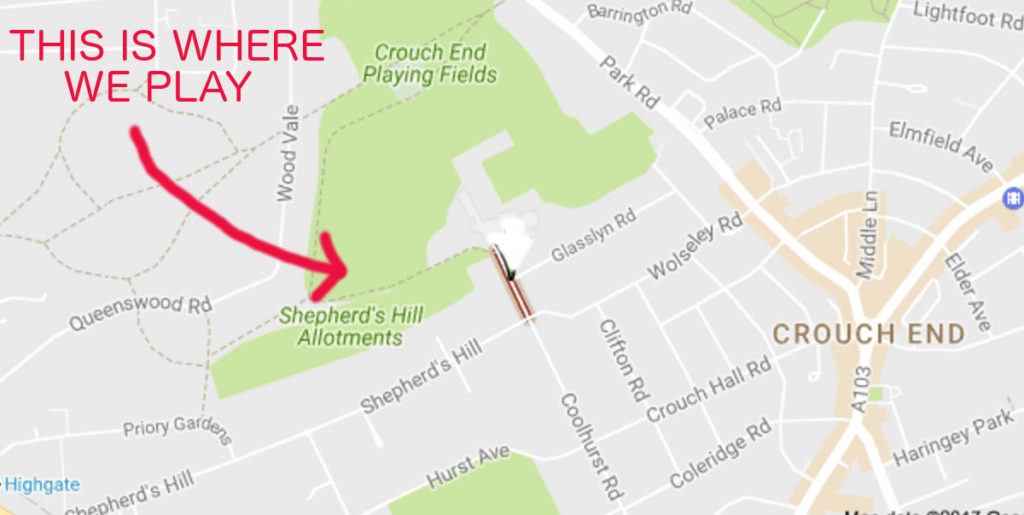 Directions
By Car
Option 1 – You can park on Montenotte Road, N8 8RL, walk down the hill, and take the path to your left after the allotments, but before the school, this leads to the playing field. (Montenotte Road is marked by the thin red bars where Shepherd's Hill meets Wolseley Road and Coolhurst Road).
Option 2 – Park on Wood Vale, N10 3DN near to number 76 there is a path that takes you between the houses, towards the pitch. At the end of the path turn left into the woods then wind right after about five yards to find your way into the field which would be straight ahead if the original path continued into the woods. (Picture Below)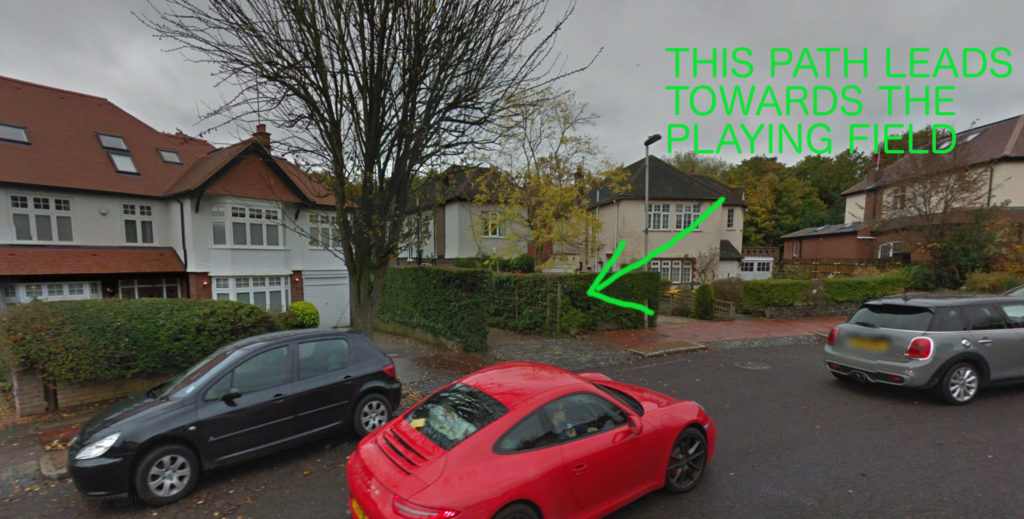 Bus – You can get the W7 from Finsbury Park to Crouch End and walk up Wolseley Road/Shepherds Hill and on to Montenotte Road from the bus stop after the clock tower.
Or the 134 to Highgate Station and walk.
Tube – Go to Highgate Station, and take the Priory Gardens exit. Walk down the road and as the road begins to bend to the right take the path down hill into the woods. Then go down the hill and follow the path to the right keeping the allotments on your right hand side. Alternatively you can walk down Wood Vale (see above).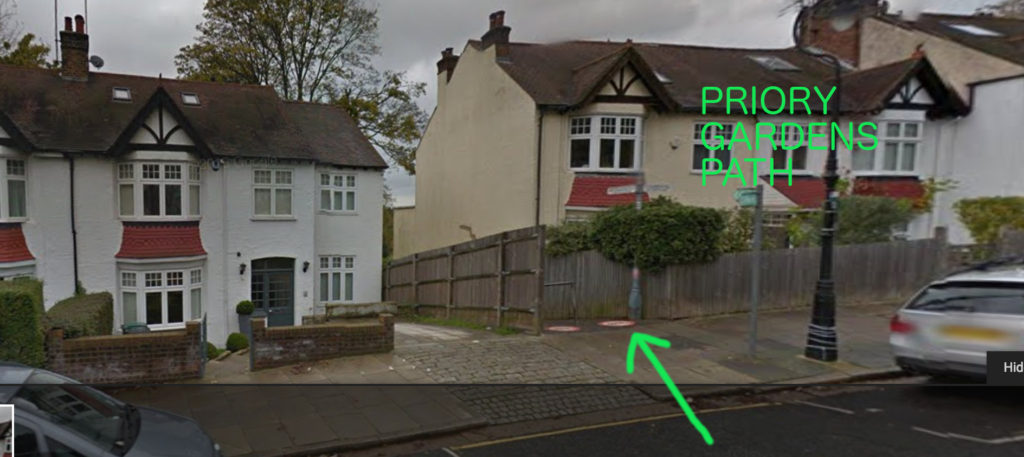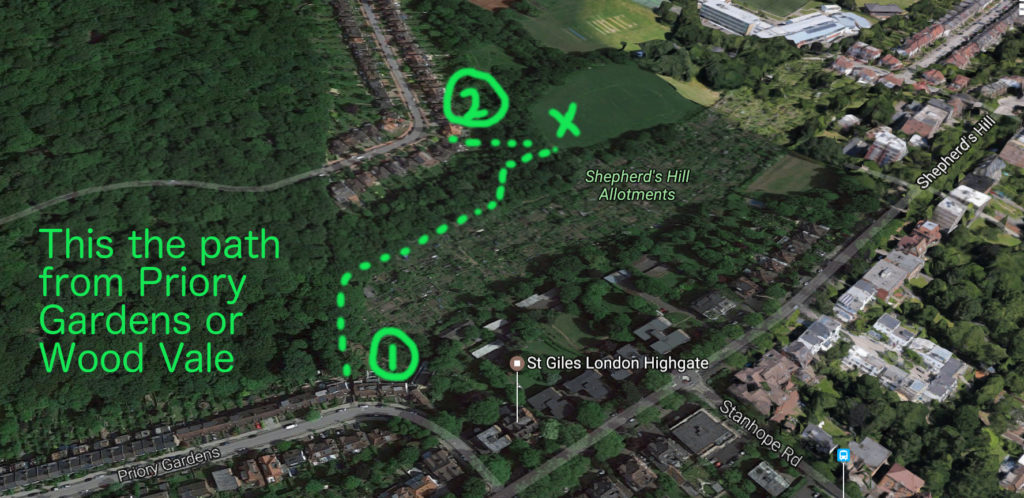 To find out when the latest games are scheduled follow our Facebook page and out twitter account @volfsball.
There are plans to expand Volfsball further afield once more funds have been raised to build Volfsball stands.