2017 Season Preview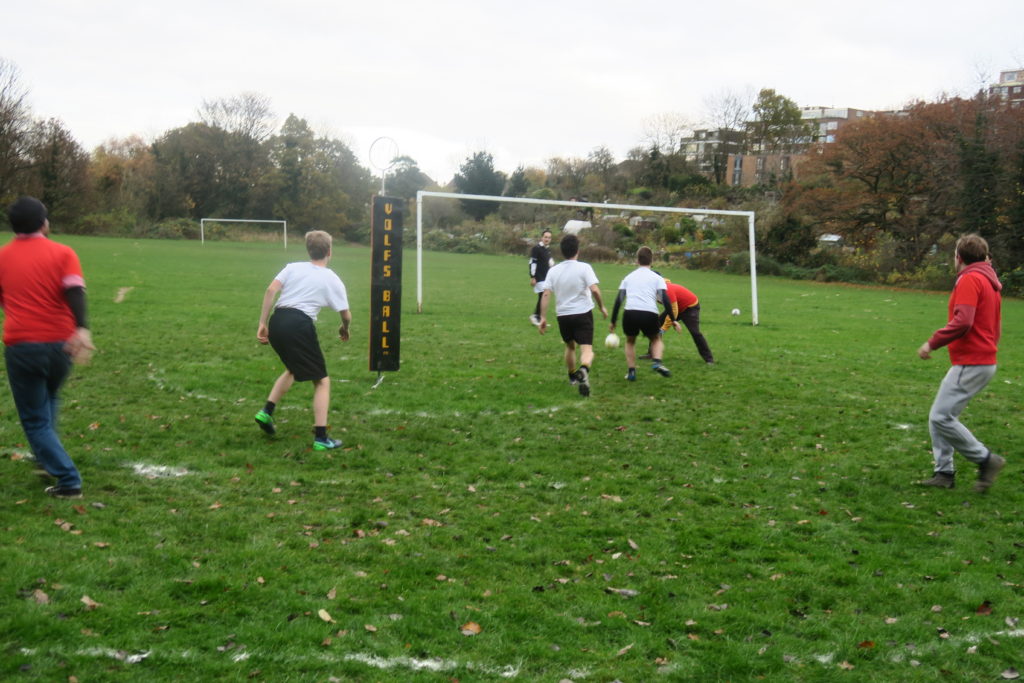 It is just days until the start of a new season and time for the players to rinse thoroughly between their thighs and put their Volfsball shorts and skirts on, but who are the favourites to lift the All Comer's League Title this year. Here are the runners and riders:
London Nobodies – Odds – 25-1
Who the hell are they? Exactly. This team was created by Commissioner Larwood for players who have yet to join or form their own Volfsball club. This year it is going to be expanded so that anyone can play for the Nobodies.  If teams cannot field at least two of their own players and get a sub, then any players can turn out for the Nobodies. This will also benefit teams who turn up on time as they can get a game against whoever is there rather than waiting all day for another team or until 4 o'clock when the Choppers arrive.
West Wirral Snakehips – 14-1
At the beginning of last season the Snakehips were hotly tipped to win the league and pick up some silverware. They were on course to lift the All Comers title mid way through the season until Captain Rob Marland left the country to work in Switzerland (possibly deported). His MVP season helped them clinch the runner's up spot, but this year it's doubtful whether they can play enough games to push for the title. The Snakehips would be good bet for some cup success though.
Camden Kongs –  8-1
The World Champions and Larwood Cup Winners did the double last year, but only appeared in five league matches, slumping to a lowly 7th after being runners up the previous year. David Reed's team are fast becoming the Germany of the Volfsball, shouts of 'Boring, boring, Kongs' were beginning to emanate from the sidelines after their one point conservative style won them games but not so many fans (no fans).
Stoke Newington Irish – 20-1
The newest side in Volfsball. The Irish appeared in the final cup fixtures of last season, they have yet to win a game. They were spotted drinking beer in between matches. This is exactly the sort of behaviour Volfsball want to promote.
Crouch End Tigers – 9-1
Storming onto the scene last year, the tallest and prolific scoring team scored so many Volfsballs that the equipment needed to be changed. Joe Nunnery and Luke Mason provided a dual threat which at times looked unbeatable. Their season was jettisoned by a Joe Nunnery injury, but if they get back on the field they could win it all.
Muswell Hill Supermoons – 7-1 
The reigning All Comers League Champions. Some may say they have a massive advantage with Captain Larwood owning the Volfsball equipment and playing more matches than anyone else, but these people are pricks. Spurred on by Larwood's Volfsballs and sterling defence from Matt Steer, Lee Bannard and Richie Hart, they are sure to contend again.
The Stonehewers – 10-1
The family team of Alex, Ben and Gregory Stanier played some of the best Volfsball to ever grace the field last year. Possession based, quick passing Volfsball only hindered by shooting accuracy. If they can start nailing a few Volfsballs they could be a dark horse for the title.
Balham Choke Hazard – 7-1
The Choke Hazard were in the running for the title for most of the season, and lost the World Cup to a Volfsball from the Kongs. The formidable defence of the Blocktipus coupled with Thom and Mandy Saunders attack is a force to be reckoned with. Leaked photos of the Hazard in pre season gym work out gear means they will be at least eight times fitter than most of the teams this year.
Harringay Choppers – 12-1
Last season the Choppers were shit. The bad boys of Volfsball won only three of their fourteen league matches and just one of their seven cup matches, the Champions Shield. But this year they have recruited the Harringay Cat as their mascot, and the team have several members back after being forced to work at the Crystal Maze. Consistency could see them fulfil the promise of 2015.
Rhein Ruhr Germinators – 30-1
Henning Wehn chose to sacrifice his Volfsball career for a career as a successful comic. What a poor life decision. The Germinators were hardly on the Volfsball field at all last season, even if we see them in their resplendent red shorts, green socks and white shirts, they would still be a long shot.
Chessington Ebola Bears – 30-1
Dan Louw often came to play for his Bears immediately after running a marathon, this must be applauded but it's difficult to run around for nine minutes at the best of times let alone after running for 26 miles. Hopefully the Bears will make a return to the field this year.
Bethnal Green Lanterns – 40-1
What happened to them?
Other -20-1
Some other pricks might come along and ruin it for everyone else.
Volfsball starts this Sunday weather permitting at 2pm! Go Volfsball! Follow @volfsball on twitter for the latest details.